FREE DELIVERY FOR INVOICES LARGER THAN 40.000,00 RSD
Offer is valid for Zeleznik and surrounding city parts.please do contact for precise information.
Production, sales and construction. Since 1993
TOOLS
ROOF TYLES
ISOLATIONS
CERAMIC TYLES
WOODEN BEAMS
CONCRETE IRON
BEHATON
BRICKS and BLOCKS
WATER SUPLY
Cash
discounts
up to
35%!
And a lot more,all in one place!
In our salons you can find a wide spectar of materials, tools and all other needed equipment. What separates us from the competitors is a span of available materials and their affordable prices.Visit us and see for yourself the price and quality we offer!
WHOLESALE
Our experience in trading construction materials can assure you, that you get the best advises while choosing among products.
In association with domestic and partners from region, we are able to answer every call. Experience helps us choose the best partners and suppliers.
Company Ostrog doo was founded in 1993.,with a lot of enthusiasm and joy that gives us the opportunity to combine knowledge gained from education and ethical values ​​developed in one big family, that builds a trusted house where both employees and clients come.
From the very beginning of the company we invested a lot in our own development, equipment, market innovations, improved business communication and the trends of construction.
​
Our main activity is wholesale and retail trade of building materials, and with the execution of construction works in cooperation with a large number of contractors who have been our partners in the business for many years.
​
We are recognizable by modern reinforcement plant in which we prepare the most complicated positions of concrete iron, we produce prefabricated billets for lighter boards, and concrete haberdashery. In our offer and in stock we have almost everything that is needed for construction, as well as for equipping objects of various purposes. With materials and performing construction works we are monitoring industrial facilities in the country and abroad.
CERAMIC AND
GRANITE
TILES,
SANITARY
FACILITIES
AND ADDITIONAL BATHROOM
ACCESSORIES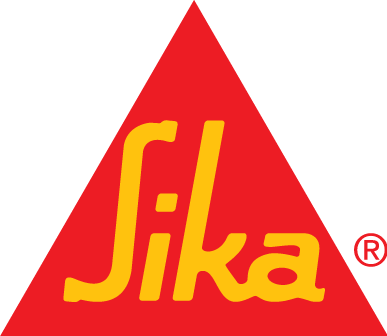 Working hours:
Monday-Friday 07:00-16:00
Saturday 07:00-15:00
Selling places
Center,Ostrog doo
Makiška 12b,Beograd-Železnik
Tel1: 011-2572-490
Tel2: 011-2571-687
Mob: 063-441396
Fax: 011-2577-386
​
Financial director:
Goran Kuliza
+38163445238
​
Wholesale:
Gordana Jovanović
+38163399753
Gordana Minić
+381698878722

Retail:
Biljana Sindjelić
+381698878726
​
Paint shop:
Nemanja Mijailović
+38186002968
​
​
Tiles saloon:
Snezana Zlatar
+38163445239
Danica Moguš
+38163441817
​
Water and electric suply:
Natasa Djulčić
+381638602385
​
Bookkeeping:
Slavka Stojanović
+381698878718
​
Acountant:
Dejan Kovačević
+381638999526
Mileva Stanić
+381698878732
​
Invoices:
Milka Isailović
+381698878708
Store #2
Matice srpske 59g,Beograd-Mirijevo
Sales manager:
Milan Kostić
+381638600445